Campuses, Buildings + Hours
Campuses, Buildings + Hours
Building Hours
CCC has three campuses in Clackamas County
Oregon City campus
Monday-Friday, 8 a.m. - 5 p.m.
Summer: The Oregon City campus will be closed Fridays from June 29-Aug 31
Harmony campus
Monday-Thursday, 8 a.m. - 6 p.m.
Friday, 8 a.m. - 5 p.m.
Summer: The Harmony campus will be closed Fridays from June 29-Aug 31
Wilsonville campus
Monday-Thursday, 7 a.m. - 7 p.m.
Friday, 7 a.m. - 5 p.m.
Summer: The Wilsonville campus will be closed Fridays from June 29-Aug 31
Oregon City
19600 Molalla Avenue, Oregon City, Oregon 97045
(Campus Map | Parking Lot Map)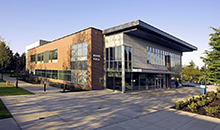 Clackamas Community College's main campus is located in historic Oregon City, located off of Interstate-205, Highway 213 and Beavercreek Road. The beautiful CCC Oregon City campus covers 165 acres filled with trees and sculptures; 17 buildings including the award-winning Niemeyer Center for Communication Arts, Roger Rook Hall and Art Center, as well as the athletic fields and facilities that support CCC's 11 championship-producing sports programs.
Need help finding your class? Check out the building maps below.
Harmony Campus
7738 SE Harmony Road, Milwaukie, Oregon 97222
(Campus Map | Floor Plan)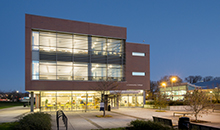 The Harmony campus is home to health education programs and also offers a variety of student services and programs including courses toward an Oregon transfer degree. Harmony Campus is centrally located close to the Clackamas Town Center and the Green Line light rail. Our free CCC XPress Shuttle connects the Harmony and Oregon City campuses during school hours.
Harmony is also home to the Small Business Development Center.
Wilsonville Campus
29353 SW Town Center Loop East, Wilsonville Oregon 97070
(Campus Map | Floor Plan)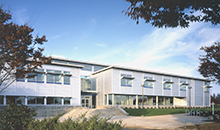 CCC's Wilsonville Campus offers a variety of apprenticeship, technical training and general education courses tailored toward an Associates of Arts Oregon Transfer Degree (AAOT). Wilsonville offers a variety of student services including advising, registration and testing services.