CCC's Popular Writing Conference Goes Virtual
Apr 28, 2020, 16:29 PM by CCC Staff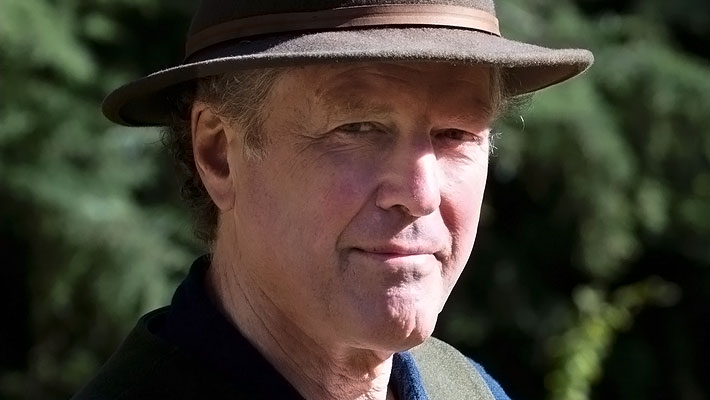 OREGON CITY – Calling all writers and lovers of the written word. Explore the practices and professions of creative writing and publishing at Clackamas Community College's annual Compose Creative Writing Conference on Saturday, May 16. This year, the college has moved the event online and has made it free to the public.
Join Oregon Poet Laureate Kim Stafford as he delivers his keynote address, "Who the Poem Serves." Stafford is the founding director of the Northwest Writing Institute at Lewis and Clark College and the author of a dozen poetry books. He has taught writing in schools and community centers around the world. According to Stafford, he writes, teaches and travels to raise the human spirit.
Writing sessions include:
"Writing Realistic Utopias" with Arwen Spicer – Participants will explore hopeful visions of the future or alternatives worlds. Through guided writing exercises and discussion, participants will practice articulating goals for their imagined society and identify how narrative conflict and interest can still exist in a fundamentally utopian setting. Spicer is a college English instructor, science fiction writer and educator on the concept of workable utopias.
"Absence and Presence: Poetic Form as Escapism and Grounding" with Jennifer Perrine – In this workshop, Perrine will share several techniques as starting points for writing, provide space to share writing in the virtual community and offer ideas for using form to spark more poems after the workshop ends. Perrine is the author of three books of poetry with a fourth being released this year.
"Truth be Told: POV and the Veracity of Our Stories" with Dennis Stovall – This session will consider how writers draw stories from their lives and their families and the many truths of each and how perspective and creativity define stories. Participants will consider how this understanding can help them find the best vehicle for telling a story. Stovall is an Oregon writer, publisher and educator now retired from Portland State University where he founded Ooligan Press and the graduate program in book publishing.
"Opening the Creative Mind" with Trista Cornelius and Robin Vada – This session combines simple meditation techniques with writing prompts that have proven effective for breaking through creative blocks and finding new perspective. Cornelius is a writer and illustrator cultivating cheer through her warm and whimsical cards, coloring books and snail mail. Vada has practiced meditation for most of her life and began teaching in 2010. As a filmmaker, musician, and poet, she has personally used these techniques to find her way through creative blocks.
"Bee, Meet Pollen: Ekphrastic Writing" with Amy Baskin – Ekphrastic writers are worker bees who harvest visual art to pollenate creative work. Participants will look at ways to both begin as well as jumpstart current projects through visual prompts. The workshop will include examples of ekphrastic texts, in-class writing prompts, dedicated writing time and the option to share new work. Baskin writes fiction and poetry and is a two-time Pushcart Prize nominee, a 2019 Oregon Literary Arts Fellow and a 2019 Oregon Poetry Association prize winner.
"Bringing the Funny to Your Writing: Humor in Writing" with Debby Dodds – This session will look at how different writers tickle the funny bone. When writing comedy, there are some universal rules for lighthearted humor and there are also ways to use darker stuff such as humiliation, brutal honesty and vulnerability. Learn strategies to magnify humor. Dodds is an author and has stories in 20 anthologies. As an actress, she wrote and performed in comedy stage shows at both Disneyland and Disney World.
"Process and Productivity" with Kate Ristau – Learn how to build a writing life that is deep and meaningful, but also fulfilling and efficient. In this workshop, Ristau will discuss how to get writing back on track and find a refuge in the darkness. Ristau is an author, folklorist and the executive director of Willamette Writers.
"In/tense: What Gives a Line its Oomph" with Kate Gray – In poetry or prose, tension packs the punch. Learn ways to build and use tension—with rhythm, line breaks, sentence variation, language and other tools. Participants will write, share, respond, dig into examples and try new muscles. Gray is the author of two poetry chapbooks, two full-length poetry collections and one novel.
"Ekphrasis: The Relationship Between Visual and Poetic Storytelling" with B.A. Van Sise – This session is an exploration of poetry and the visual prompt, from Matthew Brady and Walt Whitman, to Robert Frank and Allen Ginsberg, into the present day. Van Sise is an internationally-known photographer and the author. His visual work has previously appeared in the New York Times, Village Voice, Washington Post and BuzzFeed, as well as major museum exhibitions throughout the United States.
"Nothing Happens Nowhere" with Natalie Serber – Through reading samples, specific exercises and a thoughtful discussion, participants will discover ways that setting activates character and story. Serber is the author of three books and she is currently working on a memoir.
Compose begins with Stafford's welcome address at 10 a.m. Workshops run 10:45 a.m. to noon and 12:30 to 1:45 p.m. There will be a break for lunch from noon to 12:30 p.m.
The cost is free. Visit www.clackamas.edu/compose for registration and more information. For more information, contact Rita Shaw at ritas@clackamas.edu or 503-594-3254.