Financial Aid + Scholarships
Financial Aid + Scholarships
Financial aid is available to help you achieve your educational goals. The CCC Financial Aid Office provides access to grants, scholarships, work-study and loans to help pay for school. You must fill out the Free Application for Federal Student Aid (FAFSA) each year you attend college to qualify to receive financial aid. The FAFSA is available starting Oct. 1 each year and must be completed annually.
Visit FAFSA to apply. June 22 is the recommended deadline to complete your FAFSA and have all required documents in for Fall 2020. For help filling out your Application, visit the Financial Aid Resource Lab.
The scholarship application for the 2020-2021 academic year is open starting Jan. 30 through Nov. 1. There are two scholarship deadlines: April 30 and Nov. 1.
---
The FAFSA application process
Apply for admission to CCC
Complete the FAFSA online and list the CCC School code for CCC (004878).
Log in to your email through myClackamas. Check your email weekly for requests for information from the financial aid office. Go to Self-Service Financial Aid to review Required Document and the status of your financial aid file.

It may take up to four weeks to review your file and during this review, additional documentation may be requested from you.
An email will be sent to your myClackamas email address when your award letter is available for you to view. You will need to accept or reject each type of financial aid.
If you have accepted any Direct Loans, complete a Master Promissory Note (MPN) and entrance loan counseling online at Student Loans.
Recommended financial aid deadlines
To ensure your financial aid is ready at the start of the term, we advise that you file your FAFSA and submit all requested documents to the Financial Aid Office as soon as possible, but no later than the recommended deadlines. You may submit your materials after these deadlines, but you will be responsible for your bill until your financial aid offer can be prepared.
Eligibility requirements for financial aid:
To be eligible for federal financial aid, a student must:
Be a U.S. citizen or an eligible non-citizen
Have a valid Social Security Number (except for applicants from Micronesia, Marshall Islands and Palau)
Be enrolled as a regular student in an eligible degree or certificate program
Maintain Satisfactory Academic Progress
Not be in default on a federal student loan nor owe a repayment on a federal student grant
Have a high school diploma, GED certificate or have completed a high school education in a homeschool setting
Be registered with Selective Service if you are a male and are between the ages of 18 and 25
Be enrolled at least half-time (6 credits) to be eligible for Direct Loan Program Funds
Residents of Oregon who do not qualify for federal financial aid may be eligible for Oregon State financial aid programs. For more information or to apply, visit the Office of Student Access and Completion.
How do you access your financial aid?
Upon admission to CCC, an account is set up for you with the Accounts Receivable Office. When you register for classes, the tuition and fees for your classes are charged to your student account. Financial aid disbursements begin the week prior to the start of each term. To be eligible for financial aid disbursement at the beginning of the term you must:
Be registered for the same number of credits upon which your financial aid is awarded. If you will be attending less than full-time, complete a Change in Aid form on the Financial Aid Forms webpage with the Financial Aid Office so we can recalculate your aid eligibility.
Have accepted your financial aid online.
Have a valid Master Promissory Note (MPN) and entrance counseling on file if borrowing Direct Loans.
Your financial aid will be transmitted to your student account. If your financial aid is more than the amount of your tuition and fees, Accounts Receivable will prepare a refund to you. Refunds are sent out on Fridays. You may sign up for direct deposit for your refund or a check will be mailed to the address you have on file with the college.
The Financial Aid Office will disburse once weekly throughout the term and refund checks or direct deposit refunds will be made the last business day of the week.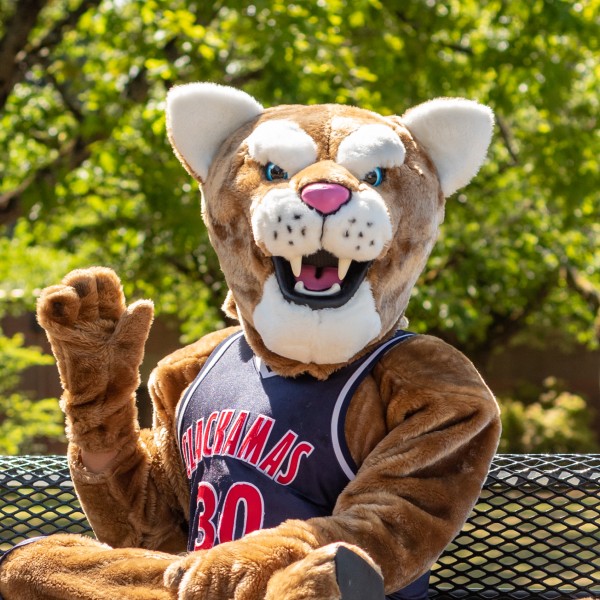 Contact Us
Roger Rook Hall on the Oregon City campus and Harmony East on the Harmony Community Campus.

CCC campuses are currently closed to the public. For assistance, contact the service area by phone or email. A complete list of student service areas, and timely updates about our efforts to limit the spread of COVID-19, can be found at www.clackamas.edu/coronavirus.
Oregon City drop-in hours
Mon-Tues and Thurs-Fri, 9 a.m. - 4 p.m.
Wed, 10 a.m. - 4 p.m.
Harmony drop-in hours
WINTER TERM (Jan. 6-March 21, 2020)

Week 1: Mon. and Thurs., 8 a.m.-noon and 1-5 p.m.
Weeks 2-11: Thurs., 8 a.m.-noon and 1-5 p.m.
SPRING TERM (March 30-June 13, 2020)

Week 1: Mon. and Thurs., 8 a.m.-noon and 1-5 p.m.
Weeks 2-11: Thurs., 8 a.m.-noon and 1-5 p.m.
SUMMER TERM (June 22-Aug. 31, 2020)

Week 1: Mon. and Thurs., 8 a.m.-noon and 1-5 p.m.
Weeks 2-11: Thurs., 8 a.m.-noon and 1-5 p.m.
FALL TERM (Sept. 28-Dec. 12, 2020)

Week 1-2: Mon. and Thurs., 8 a.m.-noon and 1-5 p.m.
Weeks 3-11: Thurs., 8 a.m.-noon and 1-5 p.m.