CCC Raises Funds to Support First Responders
Sep 15, 2020, 08:23 AM by CCC Staff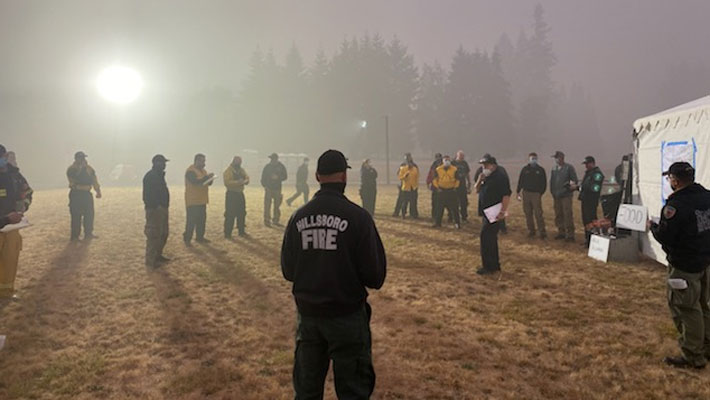 UPDATE
Thank you to our wonderful community! We have met our fundraising goal for CCC's support of first responders on campus and are no longer accepting donations for this fund.
However, we still need your help. If you would like to donate to other areas associated with CCC, please consider a gift to our counseling fund or student opportunity fund. Funds like these provide essential support to students from all over Clackamas county. Our residents have been hit with numerous losses throughout 2020, and these funds allow students to receive aid.
Up to 1,000 first responders from every part of the state of Oregon are stationed at Clackamas Community College's Oregon City campus to control the Clackamas wildfires that have taken over a majority of the county. The college is providing these heroes access to additional food, showers and shelter on campus.
The Clackamas Community College Foundation is raising funds to help provide additional support to first responders. The foundation hopes to raise $25,000, and all proceeds will go directly to Clackamas Community College's efforts to support first responders.
To donate, visit CCC's Foundation's Clackamas Wildfire webpage. For questions, contact Sara Dier at 503-594-3421 or sara.dier@clackamas.edu.