Learn to Adapt Gardening Practices to Meet the Changing Climate
Dec 9, 2021, 09:48 AM by CCC Staff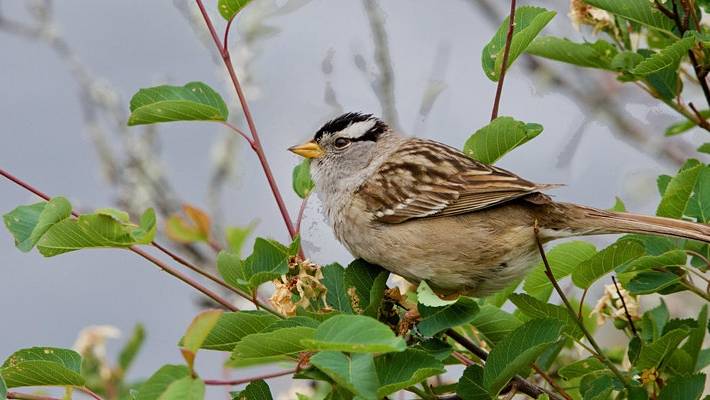 OREGON CITY – The Clackamas Community College Environmental Learning Center is hosting free weekly Wildlife and Water Friendly Garden workshops this winter with a focus on adapting to the changing climate. Each week, experts will share their experience, stories and best practices. Workshops will be held virtually Fridays, Jan. 21-March 4, noon-12:45 p.m. Sign up for one or more of the workshops at Wildlife and Water Friendly on Eventbrite.
Jan. 21 - Garden With Less Water
Oregonians weathered the heat dome, drought and wildfires; 2020 saw it all! How can a gardener save water and still enjoy beautiful blooms and appealing outdoor spaces as the climate heats up? This session will share tips on how to optimize a garden using less water.
Jan. 28 - Birds in Your Garden
Birds help demonstrate the impacts of a changing climate – when wildfires and heat push them away, they often show up in unexpected times and places. Learn how to help these travelers by providing the habitat they need and how to create a thriving backyard bird haven.
Feb. 4 - Healthy Trees
Trees provide many benefits, including habitat for wildlife, energy savings and stormwater runoff reduction. They're also one of the greatest defenses against climate change because they remove carbon dioxide from the air. However, after last year's ice storm, many homeowners were forced to reevaluate their backyard trees. In this session, learn how to choose resilient species and keep them healthy under challenging conditions.
Feb. 11 - Non-chemical Pest Control
One of the more unsavory predictions of a changing climate is that there may be more rats, ants and other pests around homes. Learn how to control them without introducing toxins into the watershed and how these pests can be safely controlled.
Feb. 18 - Scrumptious Soil for Watershed Wellness
Healthy soil, rich in organic matter and microbial life, is great for plants, but it also helps to mitigate the impact of those extreme weather events that go hand-in-hand with a changing climate. In this session, experts will share strategies for improving soil's ability to reduce the impacts of flooding and drought conditions.
Feb. 25 - Permeable Hardscapes
Keeping waterways healthy in the face of climate change requires reducing the amount of dirty stormwater entering them. Permeable pathways are one solution as they allow water to soak into the ground, rather than running down the street, picking up pollutants before entering storm drains. Learn how and where to use wildlife and water-friendly hardscape materials.
March 4 - Non-chemical Weed Control
Weeds – the nemesis of every gardener! Weeds challenge gardeners with their invasive, persistent and perennial nature. Learn how climate change has impacted their growth and reproduction, and learn herbicide-free solutions to tackle them in the garden.
For more information about the Environmental Learning Center, visit CCC's Environmental Learning Center's webpage. For questions, email heather.cyrus@clackamas.edu. The workshop series is sponsored by Clackamas Water Environment Services and in partnership with Oak Lodge Water Services, North Clackamas Watersheds Council, Oregon City Public Works, and Clackamas River Water Providers.
About the Clackamas Community College Environmental Learning Center: The Environmental Learning Center (ELC) is a 5-acre site located on the college's Oregon City campus. The site includes an outdoor learning laboratory, demonstration areas, amphitheater and natural areas that showcase innovations in stormwater management, landscape design and sustainable living practices. The ELC offers opportunities for adults and children to explore and learn about the outdoors through hands-on environmental education, field trips and camps for K-12 students, continuing education trainings for professionals, and workshops and special events for community members.