CCC Commencement is June 16
Jun 2, 2023, 17:02 PM by CCC Staff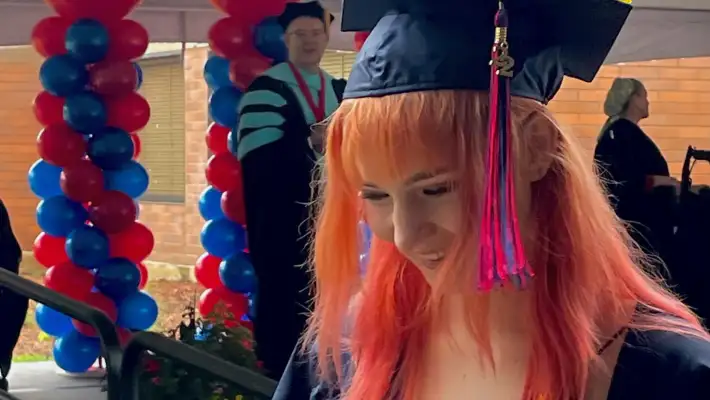 OREGON CITY – Clackamas Community College will celebrate its 2023 graduates in a walk-thru commencement ceremony on June 16 for students earning degrees and certificates, Adult High School diplomas and General Educational Development (GED) certificates.
This year, Clackamas Community College is awarding 1,141 degrees and certificates and 226 GEDs and adult high school diplomas. The youngest graduate is 16 and the oldest is 70. Two-hundred twenty-nine graduates made the honor roll earning a 3.5 grade-point average or higher, 297 made the president's list earning a 3.75 grade-point average or higher, and 83 graduates earned a perfect 4.0.
"Our graduates are not only students, but they are also parents, workers, caregivers, veterans, starting new or starting over," CCC President Dr. Tim Cook said. "Graduating from college is no small feat. It takes dedication, persistence and grit. We are proud of this year's graduates."
The commencement ceremony will take place from 4 to 6 p.m. at the Oregon City Campus, 19600 Molalla Ave. For more information, visit CCC's Graduation webpage.