CCC to host bond completion party
Jun 29, 2023, 10:02 AM by CCC Staff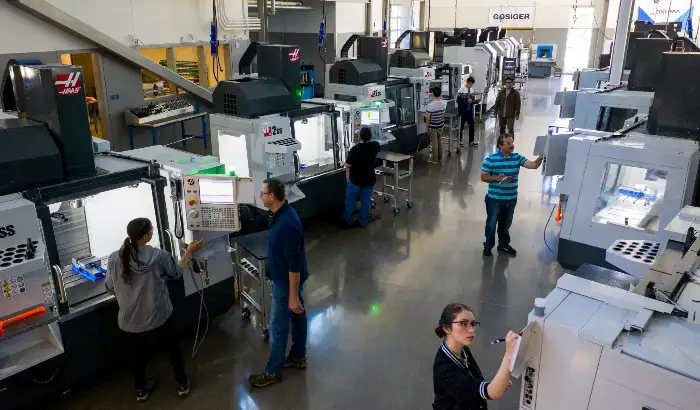 OREGON CITY - Clackamas Community College is hosting a community celebration marking the completion of its bond projects. After years of construction and expansion, CCC is inviting the community to join in the festivities and witness the remarkable growth achieved through their support. The event, titled "See How We've Grown Celebration," will take place on Saturday, Aug. 5, 10 a.m.-3 p.m., at the Oregon City campus located at 19600 Molalla Ave.
The celebration is open to the public, and admission is free, encouraging families, students and community members to come together and enjoy a fun-filled day at the college. With a range of activities and attractions, there will be something for everyone to enjoy. Attendees can indulge in fare from local food carts, participate in games and engaging activities, learn about local resources at the resource fair, explore a truck and tractor display and car show, attend entertaining classes, and take in live performances. Additionally, guided tours of the newly constructed buildings will be offered, allowing guests to witness firsthand the transformative changes made possible through the bond projects.
The $90-million bond measure, approved by voters in November 2014, has played a pivotal role in upgrading and expanding CCC's classrooms, labs and equipment to meet industry standards. The bond's success also resulted in CCC receiving an additional $32 million in state matching funds, further supporting the college's vision for growth and innovation.
Notable projects completed as part of the bond initiative include Harmony West, Holden Industrial Technology Center, DeJardin/Pauling Science Complex and the Wacheno Welcome Center. These projects were developed based on extensive community engagement, where input from residents and stakeholders was gathered to identify the most crucial needs and priorities for the college's future.
"The completion of our bond projects is a significant milestone for Clackamas Community College, and we are thrilled to invite the community to celebrate this achievement with us," CCC President Tim Cook said. "The bond's success has allowed us to enhance our educational offerings, provide state-of-the-art facilities and create an environment that fosters growth and learning for our students. This party is our way of expressing gratitude to the community for their support throughout this journey."
To learn more about the bond and its various projects, including detailed information about each initiative, please visit CCC's bond project pages at www.clackamas.edu/bondinformation.
For more information about the See How We've Grown event, contact Lori Hall at
lori.hall@clackamas.edu
.