A Quick Transfer Guide for Oregon Community College Students
Apr 16, 2020, 16:58 PM by CCC Staff
Transfer to a four-year university in Oregon the right way. Master the transfer process so you can earn your bachelor's degree on time.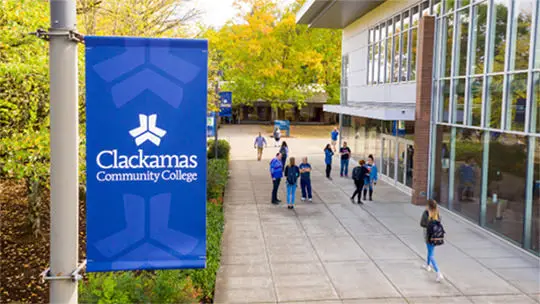 Community college is one of the best ways for students to begin their bachelor's degree. They're a smart and affordable way to complete key freshman and sophomore courses that are required at four-year universities in Oregon.
However, understanding how the transfer process works (and keeping track of all the requirements across prospective transfer schools) can be challenging. University-bound students understandably have a lot of questions about how to transfer from a community college to a four-year university.
Navigating tricky transfer waters
Not every step in the transfer process is straightforward. This quick transfer guide for Oregon students is meant to help you get started early in the process. But remember, this is just a starting point. It will provide you with best practices to make sure you're on track — so you don't spend extra time and money achieving your biggest higher education goals.
Many of the tips found in this quick guide are helpful even if you're looking to transfer to a four-year university outside of Oregon.
Work closely with advisors on your transfer plan
No matter what your situation is, you're not alone. Work with advisors early and often. The sooner you have a plan — whether you have a major in mind or not — the sooner you'll be making the right moves.
Advisors are always there to assist you and recalibrate if you decide to make some changes along the way. Aim to meet with your advisor at least once each term. This will help make sure you're on track and give you plenty of time to zero in on four-year schools you're looking to transfer to.
Pro tip: When you start to narrow down your list of schools, you can reach directly out to advisors at the prospective schools. Don't miss this big opportunity even if you think you're taking all the right courses. Advisors at four-year universities can also assist you in evaluating your transcript(s) and building a solid roadmap.
CCC student resources:
Explore transfer equivalency tools
While advisors at your current and future schools will help you understand how classes transfer, many universities also offer transfer equivalency tools. Here is a list from Oregon's public universities (look for the same type of tools or guides if you're looking to transfer to schools outside of Oregon):
Consider dual enrollment at a degree partnership school
Dual enrollment allows students to enroll at both a community college and an Oregon public university at the same time. With this amazing opportunity, student gain access to academic advising and coordinated financial aid at both institutions — and maximize their credit transfer. This can make the transition to a four-year school much easier while saving you money!
CCC student resources:
Understand different transfer options and Oregon transfer degrees
You have a lot of options when it comes to Oregon transfer degrees ranging from Associates of Arts to specific majors like Computer Science, Biology and much more.
We recommend you find your focus early in community college and begin working on a major before transferring.
For more in-depth information about Oregon transfer degrees, visit Clackamas Community College's Transfer Degree page.
Transfer guide for Oregon students conclusion
This guide isn't meant to cover everything but it does give you a strong starting point. Befriend an advisor right away and start thinking about what majors, and what colleges, interest you.
We hope to see you earn your bachelor's degree for less and on time!