Attending College During a Recession: Should You Head Back to School?
Jun 11, 2020, 16:35 PM by CCC Staff
Returning to school during a recession can be a difficult choice. Should you let a recession stop you?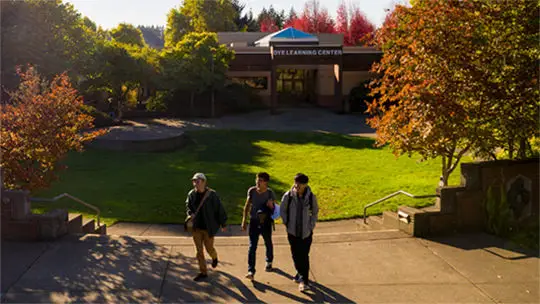 You may find yourself doing something professionally that you consider short-term — or you're satisfied in your field but eager to get a promotion.
Nearly all of us have worked jobs that we viewed as either temporary or a stepping stone to something better. Many times, we're able to make the next move because of an investment in education. But should you make this investment when the economy is heading into a recession?
Whether you've been laid-off as a result of COVID-19, or you're thinking about the future of your career, returning to the classroom during a recession has benefits worth considering.
How Recessions and College Enrollment are Related
Caroline Hoxby is a Stanford Economist and author of How the Financial Crisis and Great Recession Affected Higher Education. In a 2015 interview with Stanford News, she highlighted the following:
"... college-going has increased in every recession since the 1960s. What happens is that the opportunity cost of going to college — the job opportunities a person forgoes while in college — drops very dramatically during recessions. It is harder to find a job, to keep a job or to get a promotion. Thus, some people who would not enroll do enroll. People who would drop out stay enrolled."
While recessions can be a trying time, they can also be a time for you to set the stage for major life changes by enrolling in college
Recessions and Community Colleges
A United States Census Bureau study found that the Great Recession (occurring between 2007-2009) led to a 33 percent increase in two-year colleges from 2006 to 2011. By 2010 nearly one-third of all college enrolled students were attending community colleges.
The study concluded that "Two-year colleges generally have lower tuition and fees than four-year institutions, and they may be more appropriate for those who seek to gain new skills quickly."
For those seeking to make an impact on their careers quickly — and train up to reinvent themselves professionally — attending community college can be a smart move to make.
Recession and Changing Your Career
Rethinking your career comes with stressors and challenges. Starting anew takes time and research.
Here are some quick tips to consider:
Outline your interests, current skills and personal traits.
Research fields and build out an action plan. Career development tools can help in this process.
Seek help and mentorship. Connect with people how have experience in your new field and seek guidance from advisors or counselors.
If possible, get hands-on experience in your new field by seeking volunteer, intern or part-time work.
One simple place to start first, however, is to take a career assessment. These assessments help you learn about yourself, including what work environments suit you and what career options are trending upward.
Clackamas Community College offers Career Coach where you can access a career assessment, and explore both careers and programs.
Important Things to Consider
One of the biggest roadblocks between you and going to college during a recession is money. Tuition doesn't go down during recessions and you might be worried about the burden of student loan debt.
From financial aid to scholarships, there are options to help you attend community college. CCC is the most affordable community college in the Portland metro area and offers up to $500,000 in scholarships each year.
Degrees and Certificates at Clackamas Community College
With 90+ degrees and certificates, CCC can help you work toward landing a career you always wanted. Whether you're looking to enter the workforce in a year or less — or continue on with your education at a four-year university — we can help you quickly get the knowledge and skills you need.
It's never too late to start again or to grow. Invest in yourself, and reinvent yourself, by pursuing a future in fields like nursing, business, education and many more.