Diversity, Equity, and Inclusion
Diversity, Equity and Inclusion
Clackamas Community College strives to address, explore, educate, learn about and respond to the diversity of the human experience.
We prepare our students to successfully understand people with diverse perspectives and backgrounds by teaching critical thinking, empathy and a deeper appreciation of others.
We create an inclusive, equitable, culturally competent and supportive environment where staff, faculty, students and administration model behavior that enriches our community.
Diversity, Equity and Inclusion
Training and Events Calendar

There are no events scheduled at this time.
Resources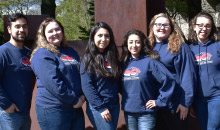 The members of CCC's Associated Student Government (ASG) have a passion for serving others. They coordinate services and activities at the college and represent the student body at the college levels.
---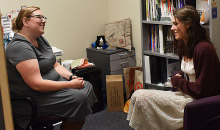 CCC is focused on student and employee development. Professional development opportunities are hosted regularly by the DEI Committee. Dates of upcoming events can be found above. Materials from previously hosted training are also available.
---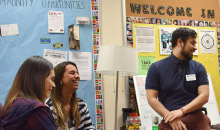 Run by ASG and the Student Life and Leadership Department, the Multicultural Center highlights the diversity in our college and our country and supports and welcomes those who might need the assistance.
---
CCC is dedicated to creating space for all students and employees. Specific initiatives include the addition of all-user restrooms in new buildings. An All-User Restroom Map identifies restrooms for all genders and those containing baby-changing tables, as well as lactation spaces on campus.
---