Industrial Technology Department
Industrial Technology Department at Clackamas Community College
Pursuing an education in one of the many industrial technologies at CCC is a great way to get hands-on training in a field full of opportunities. Our experienced instructors will take the time to teach you the importance of craftsmanship and quality-control while using traditional and state-of-the-art technology.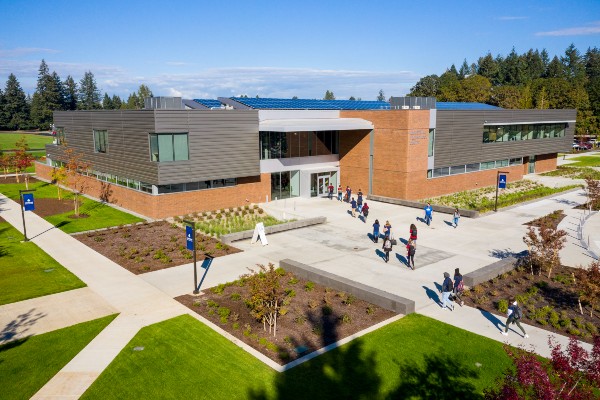 Opportunities in industrial technology
The demand for educated, technically skilled workers, is higher than ever thanks to advancing technology and an aging workforce. Industrial technology is growing rapidly and there are many high demand, high paying jobs that are readily available.
Prepare for opportunities in:
CNC machining
Computer-aided drafting
Electronics engineering technology
Industrial maintenance
Microelectronics
Renewable energy

Machine Tool Technology Program gets a refresh
Nov 8, 2021, 14:51 PM
Start date :
End date :
Industrial Technology Programs
A.A.S. Associates of Applied Sciences degrees (Two years)
C.C. Certificates of Completion (One year or less)
Les De Asis Makerspace
Do you have a project in mind but need tools and a space to bring your vision to life? You can work with equipment ranging from basic woodworking machinery and 3-D printing to CNC milling, plasma and laser cutters in the Les de Asis Makerspace in the Holden Industrial Technology Center.
Explore Industrial Technology + Automotive!
Get ready to help build the world and keep it running with the Industrial Technology and Automotive educational focus area at CCC. You will work with state-of-the-art equipment and get hands-on training to prepare you to enter the workforce.