Join Job Corps Scholars at CCC
Nov 6, 2020, 10:54 AM by CCC Staff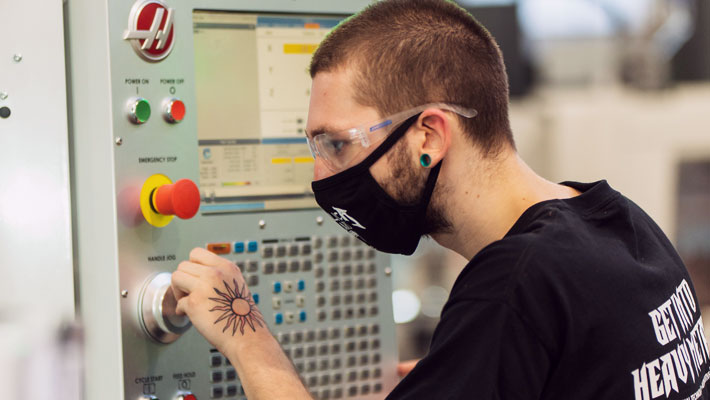 If you are looking to get the education and training you need to kick-start a high-paying career — Clackamas Community College's Job Corps Scholars program might be a good fit for you. Now's the time to get started and take advantage of this amazing career development opportunity.
The U.S. Department of Labor, with $24 million dollars in grant money, started a national pilot program that aims to equip at-risk youth with vocational education and skills — as well as personalized employment counseling. Of the 20 institutions that were competitively selected, Clackamas Community College was awarded more than $1.1 million dollars to carry out a pilot at its Oregon City campus.
The program at Clackamas Community College is part of a three-year grant. During this time, CCC will give students the skills and education they'll need to succeed in high-growth, in-demand industries. Students will also benefit from additional education centered on time management, navigating college resources, financial literacy, stress management, goal setting and how to research career opportunities.
In-demand technical careers that CCC prepares students for include the following:
Computer numerical control (CNC) operator technician
CNC machining technician
Certified nursing assistant
Renewable energy technician
Water and environmental technician
Welding
Wildland fire/fire science
"This is an incredible opportunity in our community that students need and deserve," Deby McDowell, workforce advisor for Job Corps Scholars, said. "This grant will transform lives, preparing youth for meaningful careers and successful futures in a competitive job market."
Once students meet the eligibility criteria for the grant, they will receive tuition-free training at Clackamas Community College, transportation assistance, employment counseling and job placement. Get started today to see if you're eligible!
For more information about the Job Corps Scholars Program, visit www.clackamas.edu/job-corps, email jobcorpsscholars@clackamas.edu or call 503-594-3520.