Motorsport Museum Leaves Lasting Gift
Jan 15, 2021, 09:30 AM by CCC Staff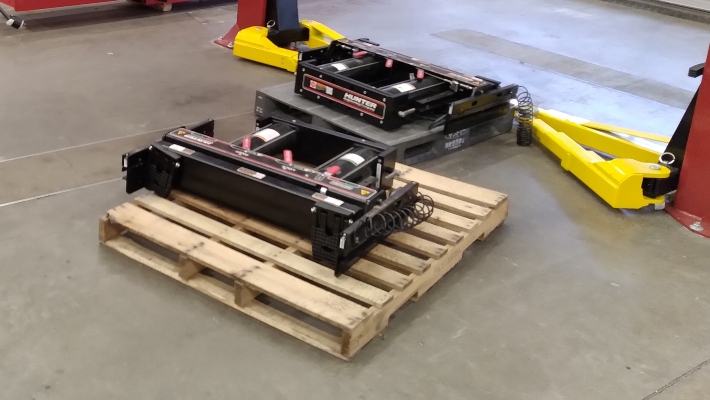 OREGON CITY - Oregon car enthusiasts lost a treasure last spring when the World of Speed motorsport museum in Wilsonville closed its doors. Though sadly another victim of COVID-19, the World of Speed is leaving a lasting legacy by giving departing gifts to schools and nonprofits across the state.
With the dissolution of the organization, their board of directors agreed that the museum's assets would be distributed to 501(c)(3) museums and schools allowing World of Speed's collection to live on for future generations. A total of 51 entities received donations from World of Speed, with Clackamas and Clatsop community colleges splitting the cash funds. Each college received a $375,000 donation through their colleges' foundations to benefit ongoing education of automotive technology.
In addition to being a world-class motorsport museum, World of Speed's mission supported education and hosted local high school students in conjunction with Clackamas Community College. Students were taught accredited automotive classes, providing the opportunity to learn skills needed in the automotive industry.
Both Clackamas Community College, located in the Portland metro area, and Clatsop Community College, located in Astoria, will use their portions of the donation for student scholarships in the colleges' automotive programs. These scholarships will help pay for tuition, tools for employment, and internships for students seeking career development and technical training.
"This is an amazing gift, and I look forward to awarding many students scholarships in our automotive programs," John Chang, Clackamas Community College Foundation executive director, said. "Often is it the expense of the tools and supplies that students need that prevent them from completing a program. Removing those barriers for students will help them cross the finish line to graduation and into a living-wage job."
Clatsop Community College Automotive Instructor Thad Nolan knows how important this is for the automotive program, industry and the community in general. "This will open up more opportunities for students who want to get into an industry that not only is hurting for skilled workers but is an essential part of everyday life, especially in the midst of our current situation. One hears about the frontline workers, the medical professionals, law enforcement, fire and rescue departments, etc., but few realize that without automotive repair professionals, those people wouldn't be driving to work, they wouldn't be coming to help or save you. Without someone maintaining and or fixing their service and personal vehicles, they are just not going to be able to do their jobs," he stated.
The colleges also received some physical donations from World of Speed. Clackamas Community College received equipment including four vehicles, laptops, personal protection equipment, as well as automotive equipment and tools. Clatsop Community College received automotive equipment and tool donations.