Train to be a Wildland Firefighter
Feb 2, 2021, 09:51 AM by CCC Staff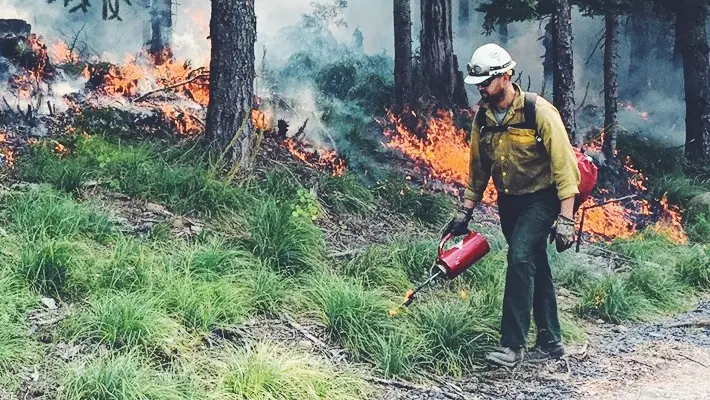 OREGON CITY - Clackamas Community College is joining Clackamas Workforce Partnership and Clackamas Fire District 1 to offer a paid forestry technician and repair specialist training and full-time, seasonal employment.
Participants can earn $16-$18.50 an hour while receiving wildland firefighter and wildland fire chainsaw certifications. To qualify for the training, participants must be at least 18 years old, be unemployed or underemployed, and have a valid driver's license. Members from the BIPOC (black, indigenous and people of color) community are highly encouraged to apply.
"If you like the outdoors and want to be part of a high-performing team, this training could be for you," CCC Wildland Fire instructor Jeff Ennenga said. "You can help rebuild the community damaged by wildfires and gain lifelong skills."
Employment will begin April 1, followed by a 120-hour comprehensive paid certified training program. Candidates must be physically able to pass the Work Capacity Test within 30 days of hire.
For more information, call Workforce Development Department at 503-594-6246 or email work.force@clackamas.edu by Feb. 26. Positions are limited.