CCC Lands Grant for High School Dental Summer Camps
Feb 11, 2021, 11:25 AM by CCC Staff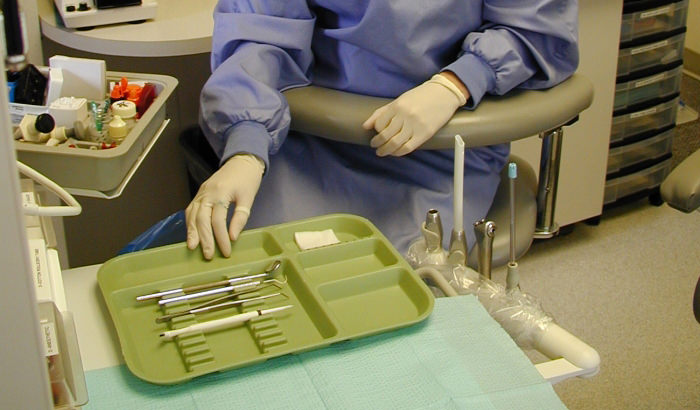 OREGON CITY - Clackamas Community College has landed a grant to offer dental profession summer camps for underrepresented minority and low-income high school students in Clackamas County.
The three-year $436,544 grant is from Healthy Oregon Workforce Training and will fund the college's Dental Professions Camp and Scholarship Program.
Each summer two cohorts of 12 students each will participate in a week-long day camp for a total of 72 students to be served over three years. Students who attend the camp and successfully complete it will be eligible for college scholarships to pursue oral health or other health care pathways at CCC.
"This is an exciting opportunity to expose underrepresented minority and low-income students to dental health professions that they may not have had access to," Shalee Hodgson, CCC associate dean, said. "Jobs in the dental health field are in-demand and pay living wages with opportunities for growth."
Campers will participate in hands-on activities, discussion forums, field trips to area dental employers and a humanitarian organization, as well as hear from a spectrum of dental professionals in the industry.
Advising will also be offered to encourage students to take core classes like writing and psychology for the dental assistant program while still in high school through CCC's High School Connections. Camp programming will aim to increase awareness about racial, ethnic and social health disparities among dental health care providers and the general public through presentations and guided discussions.
The first round of camps is being planned for this summer. The in-person camp can be transitioned to an online format as needed to accommodate potential guideline changes from the Oregon Health Authority and Clackamas Community College's Return to Campus Plan.
This project was funded by the Healthy Oregon Workforce Training Opportunity Grant Program (HOWTO). HOWTO is administered under the direction of the Oregon Health Policy Board in partnership with the Oregon Health Authority and Oregon Health & Science University. For more information, visit www.ohsu.edu/howto.
For more information about the summer camps, contact the Health Sciences Department at healthsciences@clackamas.edu.