Learn About CCC at Preview Day
Mar 24, 2021, 09:32 AM by CCC Staff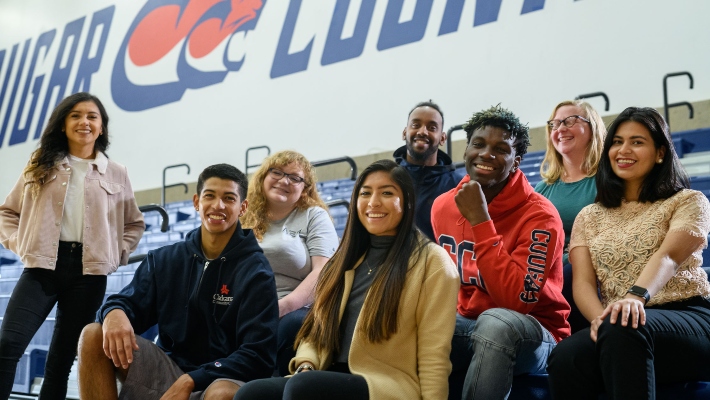 OREGON CITY – Clackamas Community College is hosting a virtual Preview Day on April 21, 4-5:30 p.m. for anyone who is thinking of starting or returning to college this fall. This free event will include information on applying to CCC, getting started, ways to pay for college and sessions on the college's program offerings. A session will also be offered in Spanish.
For those looking to obtain four-year degrees, CCC is a great place to start earning credits that easily transfer to universities. CCC offers the lowest tuition in the Portland metro area.
CCC also offers degree and certificate programs designed to get students job-ready in two years or less. CCC's 90+ career technical programs offer hands-on training in some of the most in-demand, high-wage career fields.
When economic times are hard, community colleges serve as safety nets for the community. For those who have lost their jobs, CCC offers short-term certificates to retrain or train up to get back into the workforce again.
Clackamas Community College also offers assistance in paying for college in a variety of ways, including financial aid, scholarships, grants and emergency funding. CCC helps students pay not only for tuition, but also for childcare, textbooks, transportation and even household expenses.
"At Clackamas Community College, we believe every student has the right to achieve their full potential," CCC President Dr. Tim Cook said. "As a member of this community, CCC is here to support you. Our staff and faculty are dedicated to the success of our students."
Now is the time to apply for fall term and for scholarships. One CCC scholarship application qualifies students for hundreds of scholarships. One in three applicants is awarded a scholarship, and the average award is more than $2,000, which is nearly half of a year's tuition.
To register for Preview Day, visit www.clackamas.edu/RSVP. All Preview Day participants will be entered to win tuition waivers and a gift basket that includes a Chromebook and CCC swag. For more information, email welcome@clackamas.edu.