CCC Virtual Concert Hits the High Notes
May 24, 2021, 09:59 AM by CCC Staff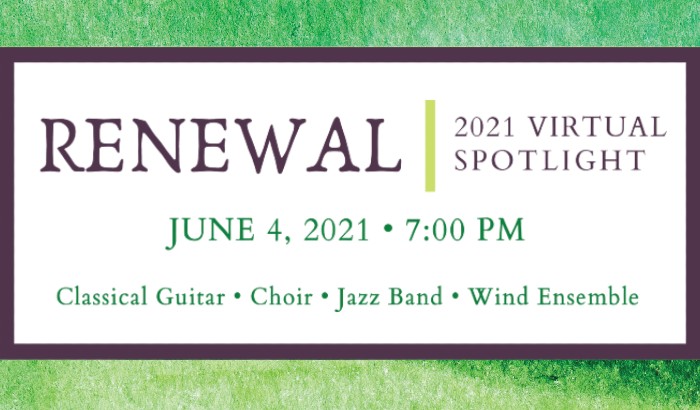 OREGON CITY – Clackamas Community College music students have been perfecting their pitch and tuning their instruments to bring viewers a virtual spotlight concert series. The spring concert premieres live June 4, 7 p.m., at www.facebook.com/clackamascommcollege and www.youtube.com/clackamascommcollege.
The Renewal Virtual Spotlight brings audiences full ensemble pieces created entirely from a distance. This end-of-term event is an eclectic collection of choral, jazz, classical and electronic music performed by the chamber choir, wind ensemble and classical guitar ensemble.
Tune in for a concert teaser at https://youtu.be/KkqICrB-cJs. For more information about the virtual spotlight concert series, contact Ami Collofello at ami.collofello@clackamas.edu. For more information about music events at CCC, visit www.clackamas.edu/music-events.