CCC Theater Students Take the Virtual Stage
May 26, 2021, 15:11 PM by CCC Staff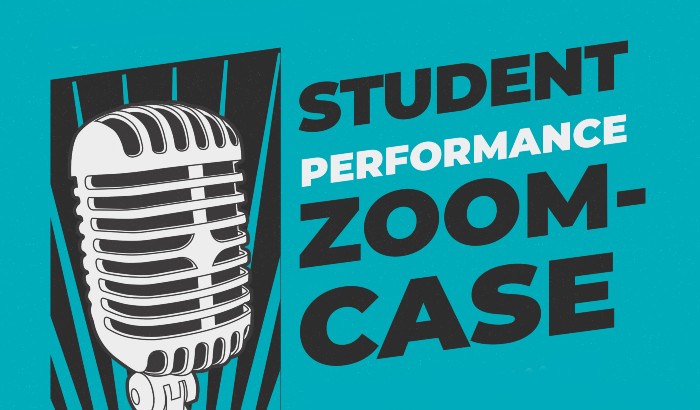 OREGON CITY – Clackamas Community College theater students are taking center stage to bring viewers virtual performances that are sure to be crowd-pleasers. The spring productions include a student performance showcase and a special Zoom-stage featuring the work of CCC theater student Mirielle LeMay. Performances will be streamed live at CCC's Theatre's Facebook webpage and CCC's Theatre's YouTube webpage.
Student Performance Zoom-stage
June 10, noon-1 p.m.
The student performance showcase features a fun mix of standup comedy, an original two-person comedy act and the short play "Now We're Really Getting Somewhere" by Kristina Halvorson. The play is about a weekly office meeting between three women that takes a turn for the worse when the boss invites an unwanted guest. This play perfectly displays the everyday struggle one might face at work with stubborn bosses or unmotivated co-workers.
Zoom-stage Production of "Dartwood," by CCC student Mirielle LeMay
June 11, 7:30 p.m.
Seventeen-year-old Violet is a student at the Dartwood Orphan Asylum and has a sixth sense about the presence of vampires. Alice, the new girl at the asylum, share's Violet's gift, but teen jealousy nearly spells disaster. Aided by Miss Klossner, their kooky German teacher and expert in demonology, they fight for the soul of orphan Mary who may be in the clutches of the evil countess. "Dartwood" is sure to thrill and tickle the funny bone!
For more information about any of these events, contact Jennifer Jett at jennifer.jett@clackamas.edu. For more information about the arts and upcoming performances at Clackamas Community College, visit CCC Arts and Performance webpage.