Nature Spy Explorer Kits Keep Children Exploring
Feb 10, 2022, 14:00 PM by CCC Staff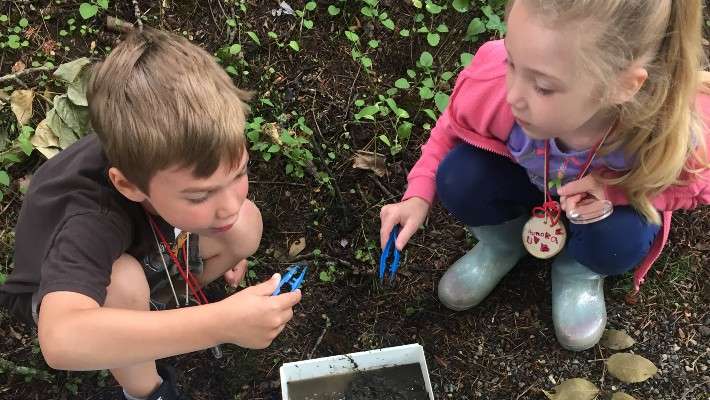 OREGON CITY – Clackamas Community College is equipping young nature enthusiasts with activities that will help them spring into the new season and keep them curious about the world that surrounds them. This spring, the college's Environmental Learning Center (ELC) is offering new Nature Spy Explorer Kits.
The ELC's "Spring into Nature" Explorer Kit is all about the magic of spring – baby wildlife spotting, seeds sprouting, buds opening and birds singing. The kit is conveniently shipped to homes and contains all the supplies budding naturalists need to learn, create and play – just in time for spring break. Kits contain:
Easy-to-follow instructions
Materials for creating two nature-themed crafts (including a robin's nest)
Nature journal page with fun facts
Activities to keep children exploring all week long
A storybook about spring
The "Spring into Nature" kit is designed for children ages 4-8. The kit is available for pre-order and ships on March 17. The cost is $50 and includes shipping. A limited number of scholarships are available.
Kits can be purchased at Nature Spy Explorer Kit on Eventbrite. For more information, email Jill Sorber at jill.sorber@clackamas.edu. To learn more about K-12 programs at the ELC, visit CCC's ELC K-12 Program webpage.