CCC Hosts Career Technical Education Showcase for High Schoolers
Feb 17, 2022, 09:47 AM by CCC Staff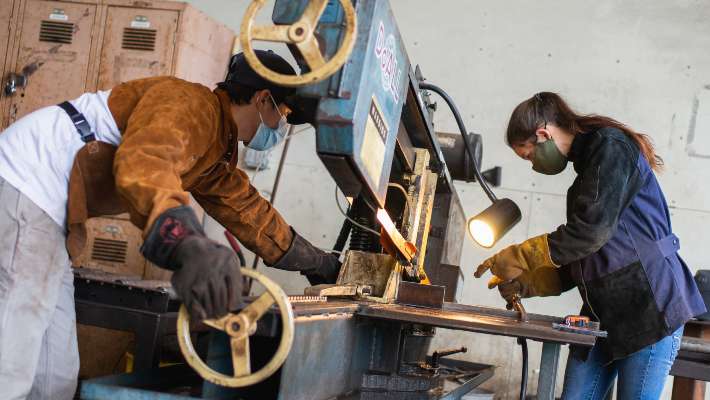 OREGON CITY - High students and their families are invited to learn how they can earn degrees and certificates from Clackamas Community College that will get them well-paying, in-demand careers in two years or less.
CCC is hosting a Career Technical Education Showcase on April 12, 5-8 p.m. in person on its Oregon City campus. All participating students (up to 100) at this event will receive a tuition waiver for up to four credits, valued at $444.
At the showcase, participants can tour the college's state-of-the-art facilities, meet with instructors, learn how to pay for college, and explore CCC's programs. Clackamas Community College opens doors to more than 90 degree and certificate programs.
Programs featured at this event include:
Machine tool technology/Computer-aided manufacturing
Electronics engineering technology
Renewable energy technology
Industrial maintenance technology
Water and environmental technology
Welding
Automotive service technology
Auto body/collision repair and refinishing technology
"If you want to step out of the traditional classroom and into a hands-on workspace and earn a certificate or a degree that gets you job-ready in two years or less, Clackamas Community College is the right choice," Tom Brown, CCC program outreach coordinator, said.
To learn more, visit CCC's Career Technical Education Showcase webpage. To register, visit CCC's CTE Showcase on Eventbrite. Clackamas Community College is located at 19600 Molalla Ave., Oregon City.