Health Sciences Made Easy at CCC
Mar 29, 2022, 10:08 AM by CCC Staff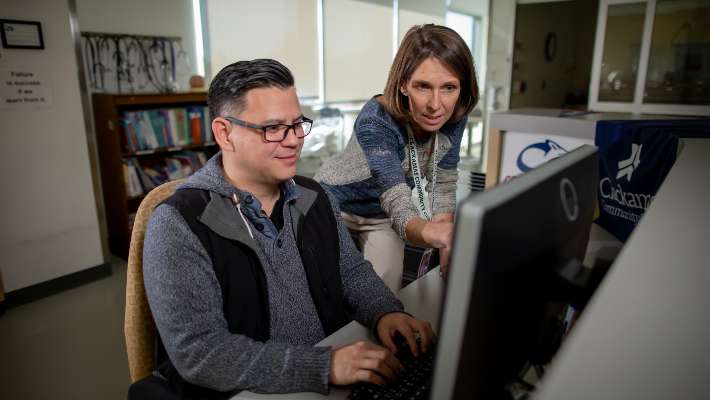 OREGON CITY – Now it is even easier to start your educational journey in the health sciences at Clackamas Community College. CCC has launched a new application and admissions process for its Dental Assistant, Medical Assistant, Medical Billing and Coding, and Nursing Assistant programs.
"We are continuously working to improve student access and increase equity and inclusion by identifying and removing unnecessary barriers to the application and admissions process for health science programs," CCC Health Sciences Director Virginia Chambers said.
As demand in health sciences fields continues to grow, in one year or less Clackamas Community College gets students ready for jobs in high-demand fields or jumping-off points to health care careers. A CCC education in the health professions gives students the best possible preparation for the real world. The learning environment mirrors clinical settings and uses the latest medical technology.
For more information, visit www.clackamas.edu/health-focus. For questions, email healthsciences@clackamas.edu or call 503-594-0672.