CCC Music Students Take the Stage for Spring Concert Series
May 13, 2022, 14:36 PM by CCC Staff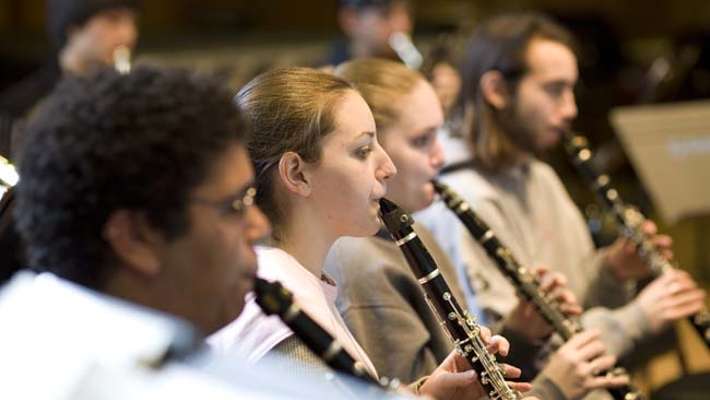 OREGON CITY – The talented students in the Clackamas Community College Music Department have been perfecting their pitch and tuning their instruments for the spring concert series. From jazz to choral to acoustic, there's a performance for all tastes. End spring on a high note by attending one or more concerts. Unless otherwise noted, all performances take place in the Niemeyer Osterman Theatre, 19600 Molalla Ave., Oregon City.
Instrumental Jazz
May 31, 7:30 p.m.
The spring concert series kicks off with a night of instrumental jazz music by the jazz combo and jazz ensemble.
Contemporary Music Ensemble
June 1, 7:30 p.m.
The series continues with an exciting night of original music by student songwriters and pop/rock favorites.
Classical Guitar Ensemble and Wind Ensemble
June 2, 7:30 p.m.
The third night of the series includes an exciting night of guitar and wind ensembles.
Chamber Choir and Mainstream Vocal Jazz, Niemeyer lobby
June 3, 7:30 p.m.
The series concludes with choir and mainstream vocal jazz performances.
The cost of admission is $5. Reserve tickets at clackamasmusic.eventbrite.com. Seating is limited and masks are optional. For more information about the concert series, contact Ami Collofello at ami.collofello@clackamas.edu. For more information about music events at CCC, visit www.clackamas.edu/music-events.