CCC Offers Environmental Professional Development Classes
Dec 9, 2022, 09:38 AM by CCC Staff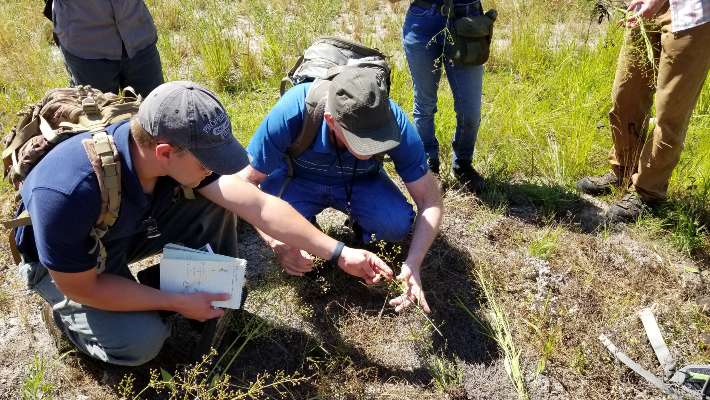 OREGON CITY - The Clackamas Community College Environmental Learning Center is offering two professional development opportunities in January. Both classes offer continuing education credits.
Technology Tools For Natural Resource Management - Jan. 12, 8 a.m.-4:30 p.m.
The use of technological tools, such as auto-samplers, low-cost drones and Geographic Information Systems (GIS), provide opportunities for effective and efficient natural resource management. However, navigating the various options to choose the tools appropriate for a given objective can be challenging and possibly even daunting.
This introductory workshop will provide a basic understanding of the variety of technological tools available for monitoring, assessing and planning activities related to natural resource management. Specific applications will be presented by industry professionals who use this technology on a regular basis. Participants will walk away with an understanding of which technologies would be most appropriate for their particular management objectives.
This class is offered both in person at the Environmental Learning Center and via Zoom. The cost is $230.
Vegetated Stormwater Facilities - Jan. 25 and 26
This workshop will provide an overview of vegetated stormwater facilities (bioswales, rain gardens, etc.), how they function, management considerations and strategies for long-term viability. Participants will learn about regulatory requirements, such as recordkeeping and inspections, and how to evaluate and properly maintain the plants and other system components. The intended audience includes landscapers, regulatory inspectors and public works/stormwater maintenance personnel. The field portion of class includes practice inspecting a facility, identifying problems, recordkeeping and communication with customers. Participants can choose to take both the lecture and on-site practice, or one or the other.
The lecture is Jan. 25, 8 a.m.-4:45 p.m., at the Environmental Learning Center. The site evaluation and practice is Jan. 26, 9 a.m.-noon or 1-4 p.m. on the Clackamas Community College Oregon City campus.
The cost for all sessions is $210, $150 for just the lecture, and $60 for only the site evaluation.
There are a limited number of scholarship dollars available for both classes that reduce the cost of registration by 30% for those eligible. These dollars are for those with limited resources.
Clackamas Community College is located at 19600 Molalla Ave., Oregon City. To register or for more information, visit www.clackamas.edu/elc/ceu or contact rharber@clackamas.edu.
About the Environmental Learning Center
The Environmental Learning Center has a rich history as an educational resource for Clackamas Community College, regional schools, industry and the community. Located on the former site of a Smucker's processing plant, the center was created to demonstrate what people could do to reclaim industrial sites, address stormwater issues and restore wildlife habitats in urban areas. Each year thousands of people visit to explore the 5-acre site and learn about watershed health. The site serves as an important stormwater facility for the college campus and provides critical wetland habitat for resident and migratory birds, such as the great blue heron, wood duck and merganser. For more information about the Environmental Learning Center, visit www.clackamas.edu/ELC.