Art Exhibit 'The Ordeal' Opens at CCC
Jan 5, 2023, 16:46 PM by CCC Staff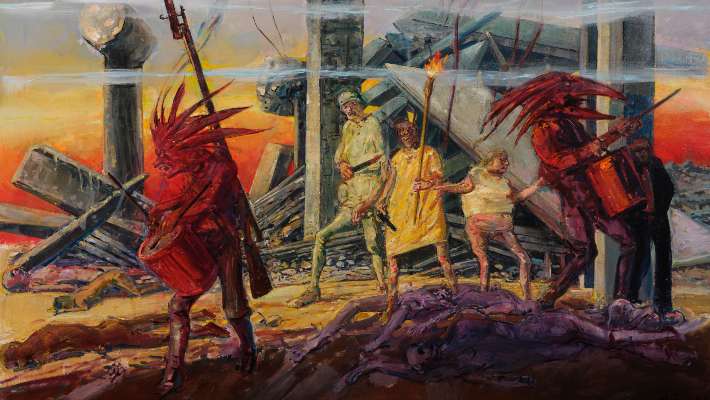 OREGON CITY – The Clackamas Community College Alexander Gallery presents "THE ORDEAL," an exhibition of large-scale paintings and drawings by Portland-based Dutch artist Henk Pander. The show runs through Jan. 31. There will be an artist reception Jan. 19, noon-1 p.m., and Pander will speak about his work at 1 p.m.
"THE ORDEAL" showcases more than a dozen compositions that survey recent explorations of Pander's artistic practice, calling attention to American technology, materialism and disaster. In these works, Pander draws inspiration from personal memory and the history of art to create compositions that embrace color and mark making.
Pander's work has been recognized internationally and supported by the Regional Arts and Culture Council, a State of Oregon Governor's Award for the Arts, and a master fellowship in painting from the Oregon Arts Commission.
The Alexander Gallery is located in the Niemeyer Center on the Oregon City campus, 19600 Molalla Ave., and is open Monday-Friday, 9 a.m.-5 p.m., with the exception of holidays.
This exhibition is free and open to the public. For questions, contact Kate Simmons at 503-594-3032 or kates@clackamas.edu. For more information on Clackamas Community College's art exhibits and performances, visit www.clackamas.edu/art.