Art Exhibit 'Desert Waterlines' Opens at CCC
Feb 10, 2023, 12:17 PM by CCC Staff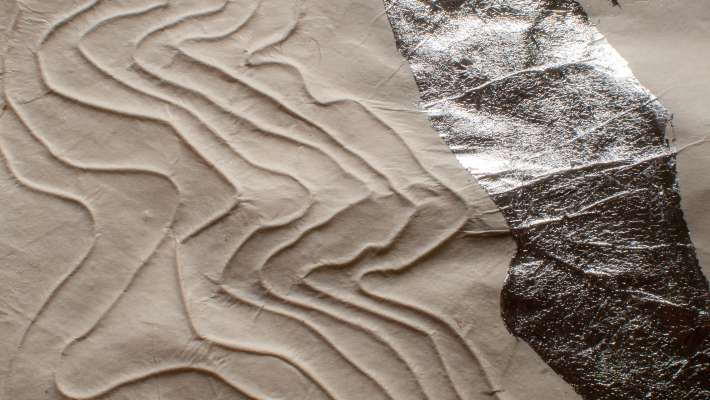 OREGON CITY - The Clackamas Community College Alexander Gallery presents "Desert Waterlines," a solo exhibition of work by Portland-based artist Clairissa Stephens. The show runs Feb. 13-March 13. There will be an artist reception Feb. 22, noon-1 p.m., and Stephens will speak about her work at 1 p.m.
"Desert Waterlines" is a mixed media exhibition exploring water as an essential and defining characteristic of the landscape. The exhibition includes installation and drawings inspired by Stephens' time in the wilderness utilizing maps, research of weather patterns, and horizon lines to create works that explore a sense of wonder and place in relationship to the landscape.
Stephens holds a Master of Fine Art in Interdisciplinary Studio Art from the University of Nevada in Reno. In addition to showing regionally, her work has been internationally recognized and supported by the Samband Íslenskra Myndlistarmanna Residency Program of Iceland and the Art in Embassies Program in Saudi Arabia.
The Alexander Gallery is located in the Niemeyer Center on the Oregon City campus, 19600 Molalla Ave., and is open Monday-Friday, 9 a.m.-5 p.m., with the exception of holidays.
This exhibition is free and open to the public. For questions, contact Kate Simmons at 503-594-3032 or kates@clackamas.edu. For more information on Clackamas Community College's art exhibits and performances, visit www.clackamas.edu/art.