Clackamas Community College to Host CTE Showcase
Mar 14, 2023, 14:33 PM by CCC Staff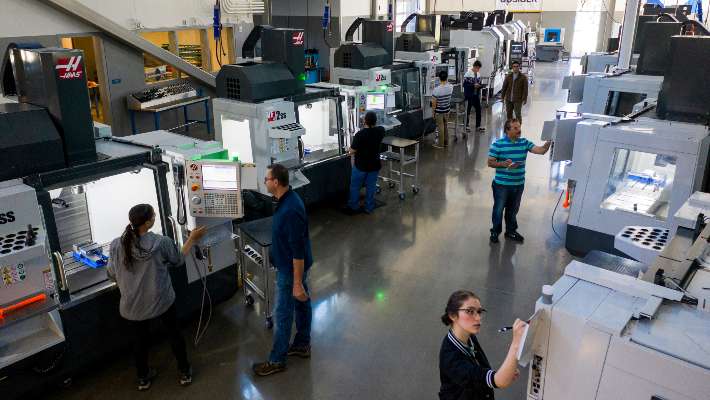 OREGON CITY - Clackamas Community College is hosting a Career Technical Education Showcase for the community on April 11, 4-7 p.m., on its Oregon City campus. Learn how to earn degrees and certificates that will qualify you for well-paying, in-demand careers in two years or less.
Instructors will be on hand to talk about their programs. Tour the buildings, shops, and labs and meet with employers. Learn how to pay for college, including free money like scholarships and grants.
Programs featured include:
Apprenticeship
Auto body/Collision repair and refinishing technology
Automotive service technology
Business
Computer science
Education/Early childhood education
Electronics engineering technology
Health sciences
Horticulture
Industrial maintenance technology
Machine tool technology/Computer-aided manufacturing
Renewable energy technology
Water and environmental technology
Welding
Wildland fire
"If you want to step out of the traditional classroom and into a hands-on workspace and earn a certificate or a degree that gets you job-ready in two years or less, Clackamas Community College is the right choice," Tom Brown, CCC career connected learning systems navigator, said.
Participants at this event may receive one of 50 FREE tuition waivers good for up to four credits at CCC — a value of $468.
To learn more and register, visit www.clackamas.edu/CTE.