Art Exhibit Paintings from the 'Perspective of Dog Poet Pepper Meadows' Opens at CCC
Sep 22, 2023, 10:01 AM by CCC Staff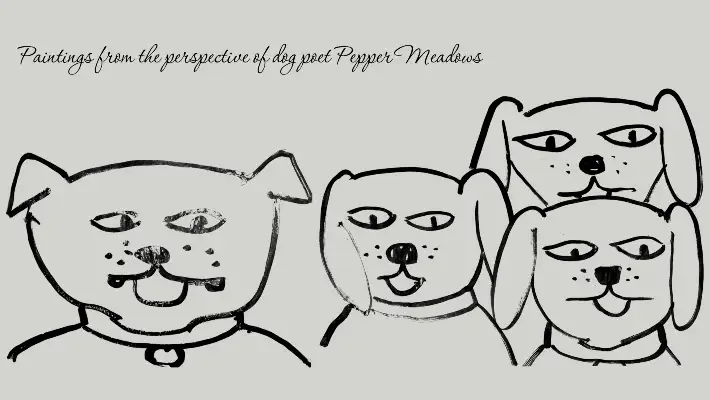 OREGON CITY – The Clackamas Community College Alexander Gallery presents "Paintings from the perspective of dog poet Pepper Meadows," a selection of paintings, drawings and poetry by Portland-based artist Ralph Pugay. The exhibition runs Sept. 18-Oct. 27. An artist reception will be held Wednesday, Oct. 4, noon-1 p.m., and the artist will speak about his work at 1 p.m.
In "Paintings from the perspective of dog poet Pepper Meadows" Pugay presents a selection of paintings paired with loose ink drawings of dogs and poetry on newsprint. Of these works Pugay continues his practice in creating imaginative tableaus that prompt viewers to contemplate the boundaries of cultural norms, identity and social perception.
Pugay's work has been exhibited nationally and supported by numerous awards including the Betty Bowen Award, the Oregon Arts Commission Individual Artist Fellowship and a Rauschenberg Residency.
The Alexander Gallery is located in the Niemeyer Center on the Oregon City campus, 19600 Molalla Ave., and is open Monday-Friday, 9 a.m.-5 p.m., with the exception of campus holidays.
This exhibition is free and open to the public. For questions, contact Kate Simmons at 503-594-3032 or kates@clackamas.edu. For more information on Clackamas Community College's art exhibits and performances, visit www.clackamas.edu/art.