Our Town opens at Clackamas Community College Nov. 9
Nov 3, 2023, 14:48 PM by CCC Staff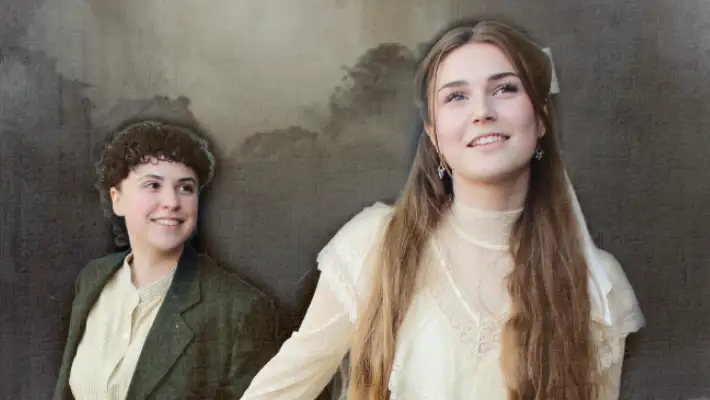 OREGON CITY – Clackamas Community College's Theatre Department will present the classic Americana love story "Our Town," by Thornton Wilder, as its fall main stage production.
"Our Town" begins May 7, 1901. Life has begun in the fictional town of Grover's Corner, N.H. Milk is being delivered. Breakfast is on the stove. We meet the town gossips, the boys who play baseball and the choirmaster with a secret sorrow. And soon, teenagers George Gibbs and Emily Webb will go from friends to puppy love to wedding day and beyond – two families forever joined together.
Endeavoring to capture what our town is today, reflecting our city, our country and our lives, this rendition of the Pulitzer Prize-winning drama will be presented in a manner that mirrors the diversity in America today. "Our Town" transports us to Grover's Corners, a place of secret wishes and disappointments, loves and losses, where the people we encounter are shockingly like the ones in our own lives. This is a story that focuses on a village, but encompasses the eternal, finding the world in a grain of sand.
Directed by Jessica Wallenfels, "Our Town"features a dynamic ensemble of CCC students, with scenic and lighting design by Chris Whitten, and costumes by August Hemlock.
"Our Town"runs Nov. 9-19. Performances are Nov. 9, 10 and 17 at 7:30 p.m., Saturdays and Sundays at 2:30 p.m. and Thursday, Nov. 16 at 10 a.m., in the Niemeyer Osterman Theatre, 19600 Molalla Ave., Oregon City.
Tickets are $15 for adults, $13 for seniors (62+), $6 for students and free for CCC students. Tickets are discounted by $1 if you purchase online. Visit www.clackamas.edu/theatre or call 503-594-3153 for reservations.