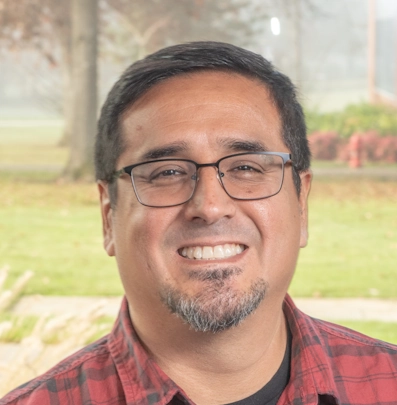 Fernando Sobrevilla
Admissions/Recruitment Specialist
Fernando Sobrevilla
Admissions and Recruitment Specialist - Spanish Bilingual
He/Him/His
503-594-3279
fernando.sobrevilla@clackamas.edu
What areas do you focus on?
Estacada, Canby, Molalla, Colton, Rex Putnam, Milwaukie. I am also supporting the Spanish-speaking students applying to the Early Childhood Education Program (ECE).
College can be intimidating and overwhelming. I am here to set you up for career success from the very first step. Connect with me today and let's get you started.
What high school did you attend?
San Antonio de Padua (Lima – Perú)
Favorite place on campus and why?
The new Wacheno Welcome Center is amazing. It has all the support services that our students need.
Sushi or Tacos?
Both are good, but nothing compares to Peruvian Food! (I am Peruvian)