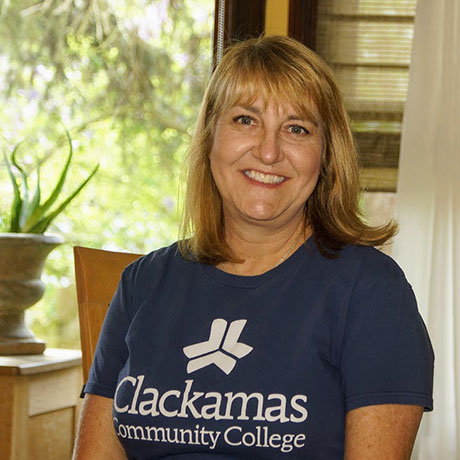 Tracy Huddleston
Admissions and Recruitment
Tracy Huddleston
Admissions and Recruitment
She/Her/Hers
tracyh@clackamas.edu
503-594-3284
What areas do you focus on?
People of all ages who want to come to college! I work with the ones who come to campus, or phone or email the Admissions Center for help getting started.
What high school did you attend?
RPHS! Go Kingsmen!
Favorite place on campus and why? Clairmont Hall, but really, the greenhouses! I love to be in the greenhouses. They're warm and filled with beautiful growing things! Also, they had a bit part in the movie Twilight!
Sushi or Tacos?
Tacos all day, every day! Hold the onions, please!