Clackamas Community College Blog
The Value of Entering Certificate Programs at Community Colleges
May 28, 2020, 13:10 PM by CCC Staff
Change your life. Learn how to get the most from certificate programs at community colleges.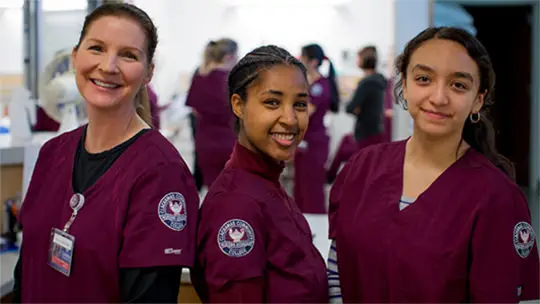 Certificates from community colleges are ideal for people aiming to move up in their current field or switch gears and try a new career. The certificates can be completed on a part-time basis, in some cases as little as a year or less, allowing students to continue working to support themselves and their families.
What is a Certificate Program?
Certificate programs, unlike diplomas, take months versus years to obtain. They focus on a specific area or skillset — designed to prepare students to enter the workforce upon completion. Some certificate programs do satisfy many requirements for Associate of Applied Science degrees. If students earn a certificate, they'll be a few steps closer to getting an associate's degree.
What Certificate Programs are Popular?
Programs and certificates are the perfect way to get job-ready. High-demand certificates are those in fields that are continuing to grow with positions that pay well. For example, the health care field, according to the U.S. Bureau of Labor Statistics, will grow by about 14% in the next decade. Popular certificates include Nursing Assistant and Emergency Medical Technician (EMT).
Overall, many hands-on careers like welder, auto body technician and machining technician continue to be popular choices.
Finding a Certificate Program That's Right for You
Certificate programs will increase your earning potential and give you a foundation to build your career on. The goal is to build your skills and confidence so you can have a more fulfilling, financially rewarding, career.
It's important to start by carefully assessing both your skills and interests. If you're great with your hands — consider certificates in trade fields. Some examples include Electrician, Industrial Maintenance Technology and Welding Technology. If, on the other hand, your interests align with conservation, you can consider programs ranging from Wildland Fire Forestry to Renewable Energy Technology.
Make sure to do your homework. Start by understanding the certificates offered by the college. Browse their website and catalog to learn more. Clackamas Community College's Career Coach offers a career assessment tool to help you explore your interests and career options. Once you've narrowed things down, speak with advisors and faculty.
Certificate Programs at Clackamas Community College
Clackamas Community College, through Career Technical Education (CTE) programs, offers certificates in a wide array of fields that can be finished fast in the Portland metro area. Start a fulfilling career in positions like Computer Application Specialist, Machine Tool Technology, Business Administration, Nursing and many more.
Great programs. Big benefits.
100s of online courses.
9 programs that can be completed in just 9 months.
Free training and resources through the TechHire grant.
A Career Center with one-on-one coaching on career paths.
Learn more about our certificate and degree options!