Paying for College: What Students Should Know About the Pell Grant
Dec 21, 2020, 13:53 PM by CCC Staff
Learn about the Federal Pell Grant and how it can help you achieve your educational goals.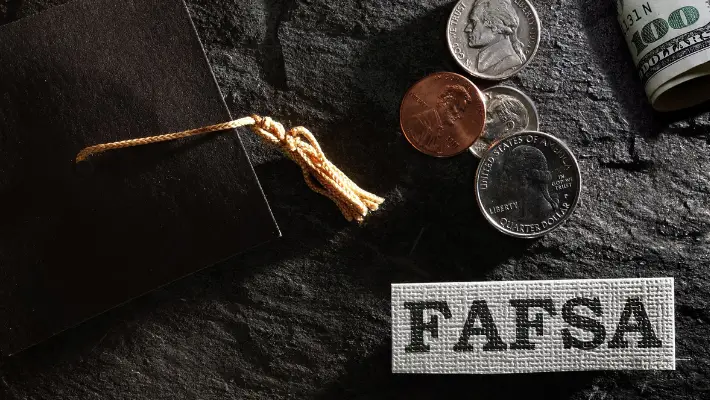 In this brief guide you'll learn what the Federal Pell Grant is, how you can apply for the grant and a little bit about what you can expect as a community college student.
What is a Pell Grant?
The Pell Grant is a popular form of federal financial aid that's mainly for undergraduate students.
It's awarded to help eligible low-income students pay for college expenses like tuition, fees, housing and other related education expenses. Depending on the award amount and institutional fees, Pell Grants may cover a majority of the costs associated with attending a community college.
Do You Have to Pay Back Pell Grants?
The U.S. Department of Education offers a variety of federal grants to college students. Unlike loans, which have to be repaid, grants are a source of free money. Only in rare circumstances does a Pell Grant have to be paid back.
Pell Grants and Community Colleges
Pell Grants play a vital role in helping community college students pay for their education and minimize student borrowing through federal loans.
The U.S. Department of Education's 2017-18 Federal Pell Grant Program End-of-Year Report outlined a few important stats:
2.16 million community college students received a Pell Grant.
$7.7 billion in Pell Grants were awarded to community college students.
The average grant amount for recipients was $3,567.
Nearly one-third (30.4%) of all Pell Grant recipients across the nation attended community college.
Pell Grant Eligibility and Requirements
Federal student aid has a list of basic eligibility criteria that you should review.
At Clackamas Community College, all full-time and part-time students who receive financial aid must stay on pace to graduate on time and maintain a minimum 2.0 cumulative grade-point average (GPA).
To learn more about how graduation pace is calculated — and other academic progress standards at Clackamas Community College — please visit Financial Aid SAP Standards.
Lastly, once you have earned a bachelor's degree, your first professional degree or you have used up all 12 terms of your eligibility, you are no longer eligible to receive a Federal Pell Grant.
Pell Grant Amount
The Federal Pell Grant is awarded based on financial need and enrollment level. The maximum award amount of $6,345 for the 2020-21 school year (July 1, 2020, to June 30, 2021).
"Financial need" is defined as the difference between the cost of attendance (COA) at a school and your Expected Family Contribution (EFC). COA varies from school to school.
The amount you'll get depends on the following:
Your Expected Family Contribution.
The cost of attending your college.
Your status as a full-time or part-time student.
Your Plans to attend school for a full academic year or less.
While there are a few factors at play, as a rule of thumb, families making less than $30,000 will qualify for the highest Pell Grant award amounts. Families making between $30,000 - $60,000 also qualify but won't likely receive the maximum award amount.
Pell Grant Application
To apply for the grant, you must complete the Free Application for Federal Student Aid (FAFSA).
You will have to fill out the FAFSA form every year you're in school in order to stay eligible for federal student aid.
CCC Pell Grant Stats
Here are some quick stats from Clackamas Community College:
From 2015-2019 around 25% of CCC students were Pell Grant recipients.
CCC had 1,640 Pell Grant recipients in 2019.
In 2017-18 CCC awarded over $6.8 million in Pell Grants to its students.
Get Help Applying for Financial Aid
If you've got questions about how to pay for college, we've got the answers at CCC! Future students, as well as community members, can schedule a free virtual appointment with our Financial Aid Resource Lab staff to get one-on-one help with the financial aid process.