CCC'S Alexander Gallery Exhibits 'In a Solitary Place'
Feb 22, 2021, 08:31 AM by CCC Staff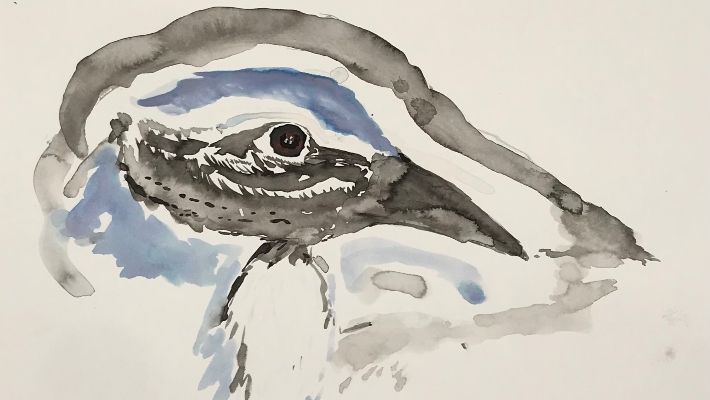 OREGON CITY – Clackamas Community College's Alexander Art Gallery continues its virtual art exhibits. The latest exhibit is "In a Solitary Place,"; by Portland-based visual artist and musician Sean Croghan. The exhibit runs through March 19.
This exhibition of mixed media compositions is a sampling of Croghan's art-making during quarantine of the COVID-19 pandemic. In this exhibition, Croghan takes viewers on a primordial and emotionally charged journey exploring the figure, landscape and creatures within it.
To see the exhibit, go to www.clackamascommunitycollegeart.com/alexander-gallery.
The community is invited to an artist talk on Thursday, Feb. 25, at 1 p.m. Croghan will share how he creates his work. To attend this virtual talk, go to clackamas.zoom.us/j/97764472338.
For further information about this exhibition, contact Kate Simmons at 503-594-3032 or kates@clackamas.edu. For more information about CCC's arts and performances, visit www.clackamas.edu/campus-life/arts-performance.