CCC Offers Spring Horticulture Workshops
Mar 24, 2023, 10:10 AM by CCC Staff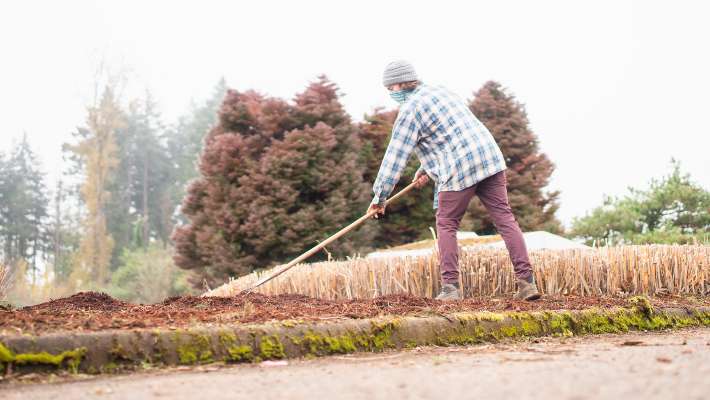 OREGON CITY – This spring, the Clackamas Community College Horticulture Department is offering workshops for home gardeners, as well as classes for professional licensing. Start the gardening season off with a workshop from the Clackamas Community College Horticulture Department.
Fruit Tree Grafting – Beginner
April 1, 9:30-11:30 a.m. or noon-2 p.m.
Fee: $40
In this hands-on workshop, participants will learn how to graft and take home an apple or pear tree using bench grafting techniques. This workshop is co-sponsored by the Home Orchard Education Center.
Instalación y Mantenimiento del Sistema de Riego Paisajístico en Español
14 de abril, 8 am a 5 pm y 15 de abril, 8 am al mediodía
Costo: $80
Esta sesión de aprendizaje de dos días, el viernes 14 de abril de 8 am a 5 pm, y el sábado 15 de abril de 8 am al mediodía, cubre una descripción general de los componentes del sistema de riego y cómo funcionan. 8 CEU LCB.
Landscape Irrigation Installation and Maintenance
April 15, 8 a.m.-5 p.m.
Fee: $80
Developed by Irrigation Association instructors with years of teaching experience, participants will learn the basics of hydraulics and irrigation system installation and maintenance. This workshop covers an overview of irrigation system components and how they operate.
Irrigation System Tips for Homeowners
June 15, 6-10 p.m. or July 8, 8 a.m.-noon
Fee: $40
This workshop will cover how to determine water usage and why it's important, information about backflow testing requirements, understanding and programming a basic irrigation controller, sprinkler head adjustment basics, maintenance and troubleshooting and system winterization.
Landscape Boulder Setting
Aug. 19, 8 a.m.-noon
Fee: $40
Learn the art of boulder setting with Masa Mizuno, a highly-respected master of Japanese garden cultivation. This workshop is intended to train the eye to view and place boulders in an artistic way. The workshop will be held in Canby.
Unless otherwise noted, all workshops meet in Clairmont Hall on the Oregon City campus, 19600 Molalla Ave. For information about the workshops and to register, visit https://bit.ly/horteventbrite. To learn more about CCC's horticulture programs, visit www.clackamas.edu/horticulture.