CCC Makerspace Offers Woodworking Course
May 10, 2023, 09:50 AM by CCC Staff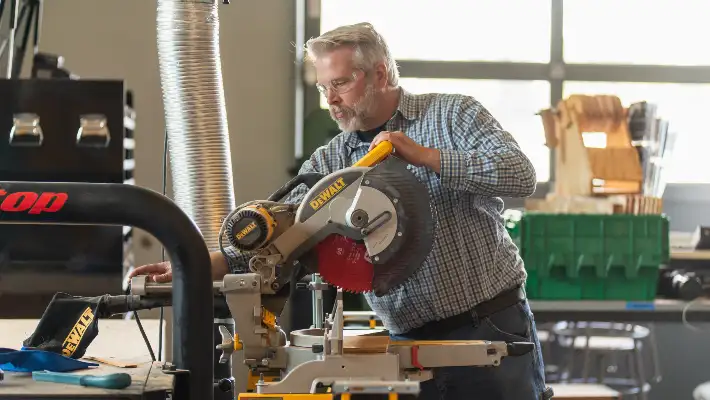 OREGON CITY - The Clackamas Community College Les de Asis Makerspace is offering an elementary woodworking course for the community. The course is May 16, 6-9 p.m., and the cost is $10.
Participants will learn the safe operation of the table saw, miter saw, drill press, bandsaw and router while creating a tool caddy. This course will satisfy the initial qualifications for independent woodshop participation during open lab times in the makerspace.
The instructor is Mark Mochan, a retired Portland Public Schools shop teacher with decades of experience in all areas of the industrial arts.
The course will take place in the Les de Asis Makersapce in the Holden Industrial Technology Center on the Oregon City campus, 19600 Molalla Ave. To register, visit https://www.eventbrite.com/e/woodworking-level-i-tickets-630999595777.
About the Les de Asis Makerspace
The CCC Les de Asis Makerspace is a workshop where creative people from all walks of life can have access to the tools they need to create prototypes, models and masterpieces.
After proper training, participants have the ability to use equipment ranging from basic woodworking machinery and 3-D printing to CNC milling, plasma and laser cutters. The lab includes woodworking and construction, traditional metalworking and sheet metal, a welding and cutting station, digital manufacturing, and electronics and sewing.
The CCC makerspace is the first of its kind in Clackamas County, possessing the capacity to expand into specialized sections of the college's advanced manufacturing center, which provides skill-based training in industrial technology.
To learn more about the makerspace, visit www.clackamas.edu/makerspace.