Kick off the holiday season at CCC
Nov 3, 2023, 14:58 PM by CCC Staff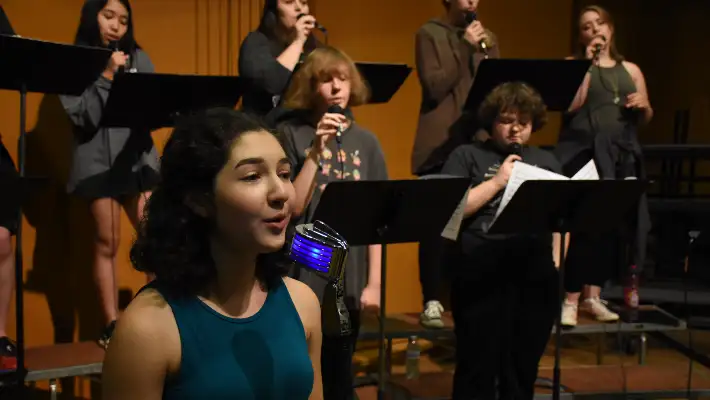 OREGON CITY – As the holiday season nears, Clackamas Community College music students will bring music to your ears. From jazz to choral to acoustic, there's a performance for all tastes. Get in the holiday spirit by attending one or more concerts. All performances are at the Niemeyer Osterman Theatre, 19600 Molalla Ave., Oregon City, and admission is $5.
Instrumental Jazz Night
Nov. 28, 7:30 p.m.
The Clackamas Jazz Ensemble and Jazz Combo will perform pieces from the traditional and modern jazz repertoire.
Contemporary Music Ensemble Concert
Nov. 29, 7:30 p.m.
Enjoy an exciting night of popular song covers performed by CCC students.
Wind Ensemble and Saxophone Quartet Concert
Nov. 30, 7:30 p.m.
Don't miss an opening performance by the CCC Saxophone Quartet, followed by the Wind Ensemble.
Mainstream and Chamber Choir
Dec. 1, 7:30 p.m.
The concert series concludes with festive performances by the Mainstream Vocal Jazz and Chamber choirs.
To purchase tickets, visit clackamasmusic.eventbrite.com. For more information about any of these events, contact Ami Collofello at ami.collofello@clackamas.edu. See a complete listing of upcoming music performances at www.clackamas.edu/music-events.