Fire Science (Wildland)
WAFE Department | CC - Certificate of Completion | 1 year
Learn to understand how wildfire behaves, how to prevent or fight it and maintain forests while gaining valuable response and survival skills with Clackamas Community College's Fire Science Certificate.
The field of wildland firefighting and forestry is one of the most demanding, yet rewarding, lines of work. If you love the outdoors, yearn for adventure and travel, and enjoying working as part of a team, then wildland fire could be for you.
Clackamas Community College Fire Science program provides education and training that can lead to seasonal or permanent employment with state, federal and private contract firefighting or within the timber industry.
There are many career tracks in the field of wildland firefighting and forestry. It's exciting work that requires fundamental survival, safety and firefighting skills.
Continuing Education for Firefighters
Separate from its degrees and academic certificates, Clackamas Community College also offers re-certification trainings and professional development opportunities for wildland firefighters, forestry workers, public land managers and natural resource field technicians.
Our language skills assessments, refresher courses and work capacity tests will boost your skills and allow you to advance in your profession.
Language Skills Assessment
Prompt and efficient communication between contractor crew personnel and incident personnel is mandatory for safe and effective performance on the fire line. To ensure language proficiency, the Oregon Department of Forestry (ODF) requires all crew and squad leaders to pass the Language Skills Assessment.
The assessment is in two parts. The first is an oral assessment where the firefighter is asked questions verbally and must answer in either English or Spanish as requested. The second part is a written exam. The firefighter is given an Incident Action Plan (IAP) and must extract the answers to the questions from the plan. CCC offers several LSAs each spring and early summer.
Wildland Refresher Training (RT-130)
Wildland fire refresher training (RT-130) informs wildland firefighters of current issues and the upcoming fire season. This training is required annually by all federal, state and contract firefighters.
Training is provided to recognize and mitigate risk, maintain safe and effective firefighting practices, and reduce accidents and near misses. Clackamas Community College offers a five-hour refresher course each season. The college can arrange courses geared toward agency-specific requirements, such as fireline EMTs.
Work Capacity (Pack) Test
The Work Capacity (Pack) Test is a yearly requirement for all fireline personnel. We offer the test at all three levels: arduous, moderate and light. As a recognized Public Training Provider, our pack tests are overseen by the Oregon Department of Forestry.
After a safety briefing, participants will carry a weighted vest around the college track, completing 3 miles in 45 minutes (arduous).
Fire Science -Wildland Core Requirements
Complete the following Fire Science -Wildland Core Requirements
FRP-101
Basic Forest Management
3
FRP-102
Basic Forest Management Lab
1
FRP-107
Wildland Fire Career Portfolio
3
FRP-110
Basic Wildland Fire Investigat
1
FRP-130
Intro to Wildland Firefighting
4
FRP-131
Advanced Firefighter Training
1
FRP-211
Portable Pumps and Water Use
2
FRP-243
Wilderness I: Psy of Survival
2
FRP-244
Wldnes Ii: Basic Land Navig
3
FRP-245
Wilderness III: Weather NW
2
FRP-246
Wilderness IV: CPR/First AID
2
FRP-249
Follwrshp to Leadrshp (L-280)
2
FRP-250
Wilderness VI: Basic Tool Use
1
FRP-270
Basic Air Operations S-270
1
Computation Related Instruction
Complete MTH-050 or MTH-065
MTH-050
Technical Mathematics I
3
Communication Related Instruction
Complete WR-101 or WR-121
WR-101
Commun. Skills: Occup Writing
3
WR-121
English Composition
4
Human Relations Related Instruction
Complete at least 4 credits. Recommended: PSY-101. Please refer to page 82 of the catalog for a list of approved Related Instruction Courses.
Program Electives
Complete 3 credits of Fire Science (Wildland) Program Electives. Please refer to the catalog for a complete list of Fire Science (Wildland) Program electives.
Total Credits Required: 41-43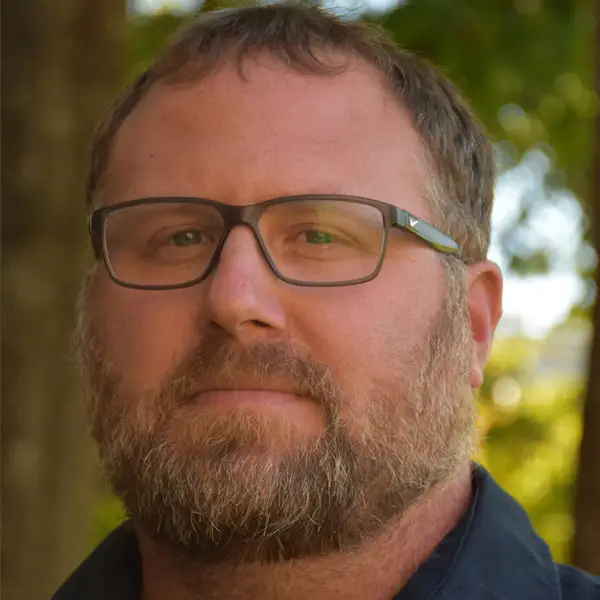 Contact Us
Jeff Ennenga
Danielle Folliard
Continuing Education for Firefighters