Nursing Assistant 1 and 2
Nursing Assistant
Health Sciences Department | 1 Term
Being a certified nursing assistant can be a fulfilling, life-long vocation or the first step in your health care career.
Nursing Assistant (NA1)
The Clackamas Community College nursing assistant course provides students with the skills to perform basic-level nursing care. Certified Nursing Assistants are defined by law as people who assist licensed nursing personnel in the provision of nursing care. This course is approved by the Oregon State Board of Nursing.
Instruction content includes:
Introduction to health care facilities
Communication
Basic body structure and function
Patient needs
Preventing infection
Body mechanics
Class times may vary, but this course is offered every term and lasts about 11 weeks. This one-term course consists of 155 hours of contact hours, including 80 hours of lecture and lab and 75 hours of clinical experience. Clinical hours begin the sixth week of the course and are normally done at local long-term care centers.
Upon successful completion of this seven-credit class, students may apply for the Oregon State Board of Nursing certification exam for nursing assistants (CNA1).
The cost of the course will include pre-registration requirements such as criminal background check, American Heart Association CPR for Healthcare Professionals, immunizations and UA drug screen. In addition to tuition and course fees, required costs include textbooks and equipment.
Requirements for the Nursing Assistant 1 course
CNA 1 is a limited-entry course. Only the first 20 applicants will be accepted into the course for the following term. Any applicants that complete the requirements, but are not granted entry will have a secure spot in the course the next term it is offered. Costs incurred during the application process will not be be refunded.

Must be at least 18 years of age
High school students may apply with written authorization from their high school counselor (proof must be provided)
Current immunizations and Tuberculosis test
CPR Certification through the American Heart Association's Basic Life Support Providers course
Unofficial transcript or placement exam indicating WR-121 (unofficial transcripts indicating WR-095 taken with a "C" or better will qualify)
Information on how to complete the drug screen and background check will be provided to participants of the mandatory orientation
All of the steps including the background and drug check must be completed before approval to register will be given
Nursing Assistant (CNA2)

Students are prepared to perform acute care skills in hospitals, skilled nursing care facilities and other healthcare settings. This course focuses on technical and interpersonal skills, communication, safety, infection control and documentation with the outcome of demonstrated proficiency in knowledge, skills and abilities in these areas. The course has a clinical component to be scheduled in an acute hospital setting by the course instructor.
Requirements for the CNA2 course
To enroll in the course, students must:
Hold a current, unencumbered Oregon CNA level 1 license
Hold a current American Heart Association BLS certificate valid through the end of the term
Pass a criminal history check and drug UA screen
Meet immunization, flu vaccine and TB test requirements (as outlined in the Prospective Certified Nursing Assistant 2 PDF below)
The student will be required to attend a mandatory orientation scheduled prior to the start of the term to learn about course logistics.
These dates will be updated on the website as they are scheduled.
Currently, CNA2 is offered every term, dependent upon faculty availability and number of students.
Nursing Assistant Academic Add-Ons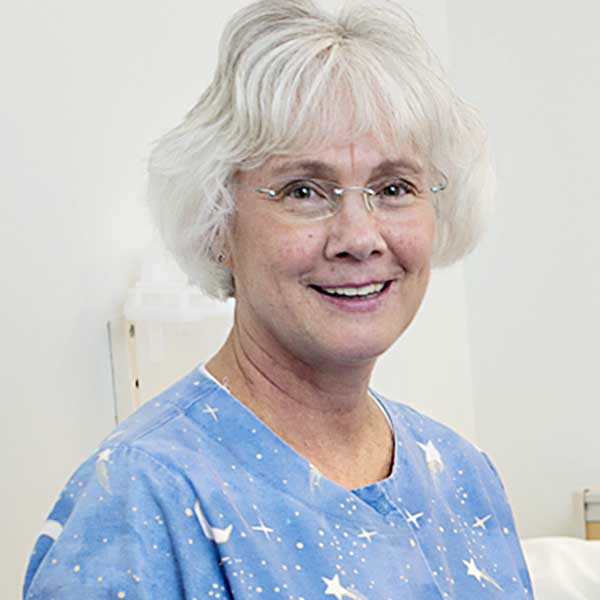 Contact Our Health Sciences Department
7738 SE Harmony Road
Milwaukie, OR 97222
503-594-0650